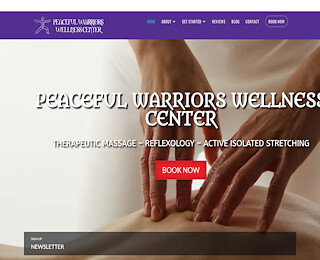 Therapeutic massages are a set of techniques applied to the body to treat a series of musculoskeletal and neuromuscular disorders. This therapy helps to eliminate toxins in the muscles, improves blood circulation, and increases the supply of oxygen to the tissues.
A therapeutic massage also helps treat stress, depression, and negative states by facilitating the production of endorphins and serotonin. This is a specialized task that cannot be performed by just anyone. It is essential that you know a little more about massage, and what type of therapist is ideal for helping you take care of your health.
What Type of Conditions Can You Relieve With Massages?
There are many ailments that you can alleviate with a professional massage. These are the main ones:
Muscle aches and injuries.
Recovery from physical injuries,
Periods after immobilization or forced inactivity.
Elimination of retained liquids.
Dilution of accumulated fat.
Improvement of joint movement.
Pain relief.
Maintenance of tissue elasticity.
Relief of nervous tension.
Fatigue, insomnia, and anxiety treatment.
Improvement of injuries in tendons and ligaments.
Helps to improve digestion and combat constipation.
Helps to correct bad postures.
Physiotherapist or Masseur?
When you have pain, it is usually essential to choose a professional who is going to take care of you. A physiotherapist is a specialist with university training in the field of health. They have extensive knowledge of the human body, and can accurately diagnose the type of injury, and what will be the best techniques to apply to help improve a patient.
On the other hand, a masseur usually has no formal studies on the subject. They generally concentrate more on the aesthetic field. The use of these services increases the risk of incorrect techniques being applied. As a result, the patient's health picture may worsen, putting the patient's health and well-being at risk. That is why the wisest thing is to have a professional physiotherapist who assures the correct diagnosis and the necessary therapies for the relief of the patient.
Which Are The Techniques Applied In A Professional Massage?
There are several techniques and procedures that a specialist can use or combine to improve your health. These are the main ones:
Electrotherapy: this technique consists of the application of electricity in the affected area for the relief of the patient.
Hydrotherapy: uses the advantages of water so that we benefit as much as possible from therapies for the rehabilitation of musculoskeletal diseases.
Thermotherapy: the relaxing effect of heat is used as an analgesic. If you want an excellent massage in Gulfport, contact us. At Peaceful Warriors Wellness Center, we will be happy to assist you.
Physiotherapy: the various movements that are applied with the hands to stimulate the muscles. These are the main ones:

Rubbing
Friction
Percussion
Kneading
Ax
Compression
Vibration
You can also select different types of massage, such as Thai, Swedish, deep tissue, shiatsu, or hot stones, among others.
Trust the Best
If you are ready to have an extraordinary massage in Gulfport, you can count on us. Peaceful Warriors Wellness Center is the best group of physical therapists in the region, and we are prepared to give you the care you deserve, while we offer you the best therapies to improve your health. Contact us.
Peaceful Warriors Wellness Center, LLC
7278228866
19 Dr Martin Luther King Jr. Street South
St Petersburg FL 33705 US